Why not use the Colonial Motel as your base to explore the Marlborough region, which offers: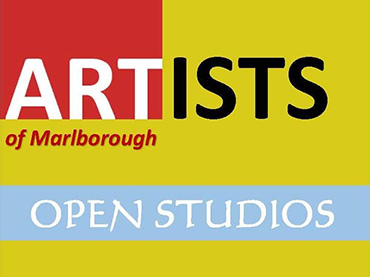 Artists of Marlborough
Artists of Marlborough is a group of painters, sculptors, potters, ceramic and glass artists, many award-winning and nationally known, who welcome visitors to their open studio or gallery. Visiting the artists' studios is a great way to explore this distinctive region, visit artists in their own place and see how they express themselves and their environment through their art.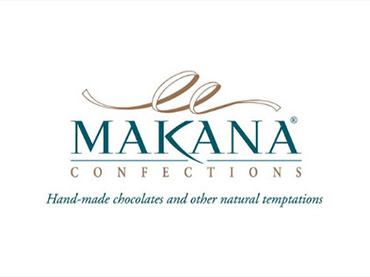 Makana Confections
Hand-made chocolates and other natural temptations that are perfect for special occasions, or a wonderfully special self-indulgent treat. Fresh cream truffles, chocolate-drenched macadamias, wickedly sinful toffee, chocolate, caramel and nuts.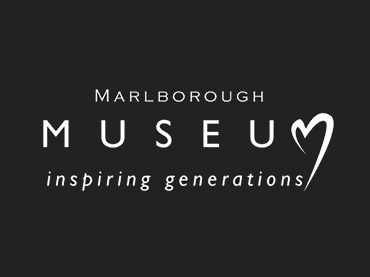 Marlborough Museum
Marlborough Museum is in Brayshaw Heritage Park, surrounded by all things heritage! The museum is known for its Wine Exhibition, Te Pokohiwi 1250 A.D. (Wairau Boulder Bank archaeology exhibition), including the famous Jim Eyles Collection. Marlborough history (Captain James Cook, whaling, goldmining and natural history), Victorian Rooms and the remarkable pottery collections of Elizabeth Lissaman, and Fran Maguire are also highlights!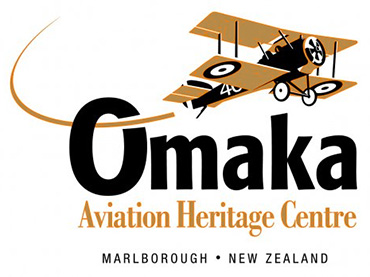 Omaka Aviation Heritage Centre
The Omaka Aviation Heritage Centre is a world-class museum showcasing WW1 and WW2 aircraft and artefacts, with captivating and immersive dioramas built by Weta Workshop and Wingnut Wings. Sir Peter Jackson's rare memorabilia is on display, including personal items belonging to the Red Baron himself.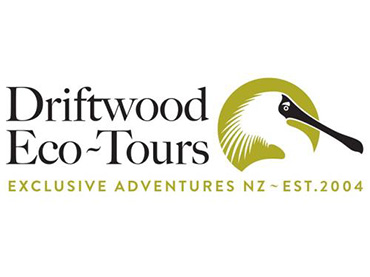 Driftwood Eco-Tours
Our New Zealand nature and heritage tours get you close to nature by kayak, boat cruise, guided walk or vehicle. Our guides share their knowledge of the history, geology and ecology of the places you will visit.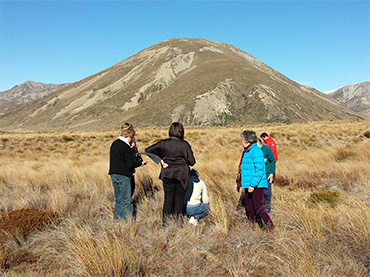 Molesworth Tour Company
Molesworth Tours has been showcasing the stunning landscapes of the historic, South Island high country, Molesworth Station to visitors for over 30 years. All of their tours are led by friendly and knowledgeable local guides who are passionate about showing you their backyard and making sure you get the most out of your tour.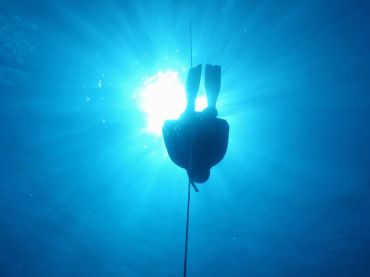 Blenheim Dive Centre
Kevin, Jennifer and Bryan, owner/operators of Blenheim Dive Centre, are the most experienced operators in the Blenheim region and they will make sure your diving is safe and most enjoyable. Whether you want to dive small wrecks, the Vara or Koi, or the biggest diveable wreck this side of the President Coolidge, the "Mikhail Lermontov", they will make it happen for you.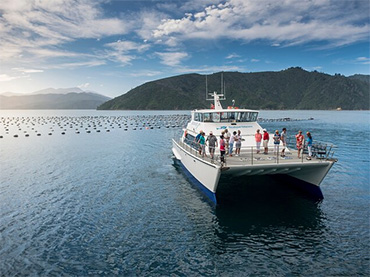 Greenshell Mussel Cruise
Enjoy the natural beauty of the Marlborough Sounds with an indulgent half-day Greenshell Mussel Cruise. Relax and unwind while you cruise the tranquil Pelorus Sound and Kenepuru Sound aboard the luxury launch MV Spirit on this half-day exclusive tour, departing Havelock. Learn about local history, visit a mussel farm and take in the stunning scenery.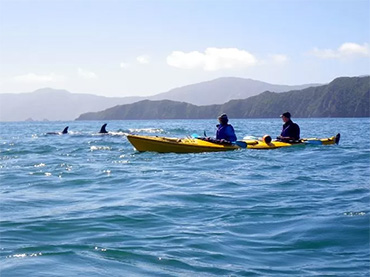 Marlborough Sounds Adventure Company
Award-winning Queen Charlotte Track and Marlborough Sounds adventure tour specialists. Featuring guided and freedom walks, sea kayaking and mountain biking trips.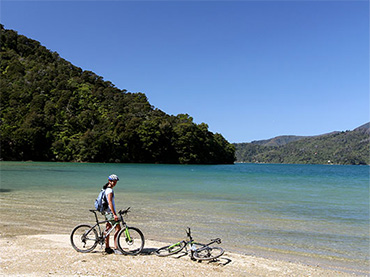 Wilderness Guides Marlborough Sounds
The Queen Charlotte Track in the Marlborough Sounds is known as the finest and most diverse coastal track in New Zealand. Your guides to the Queen Charlotte Track and Marlborough Sounds. Walking, kayaking and mountain biking specialists.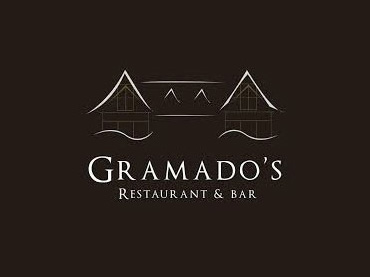 Gramado's Restaurant
Inspired by a small town in southern Brazil, part of the state Rio Grande do Sul, Gramado city is renowned for its fine wine, international cuisine and chocolate. Come in to a cosy, warm place for dinner or drinks. Enjoy the homestyle atmosphere – The little bar – and dining area. Cuisine includes: Brazilian, New Zealand, Seafood, Vegetarian/vegan, Gluten free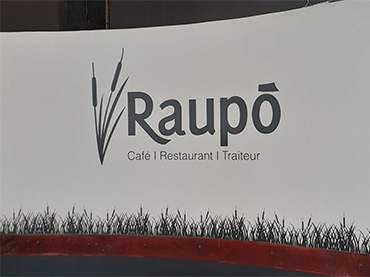 Raupo Café
Raupo sits on the banks of the Taylor River in Blenheim, right in the heart of the Marlborough wine region. Open seven days a week from 8.00am for brunch and dinner. Our on-site traiteur, is stocked daily by our in house pastry chef with a range of sweets, cakes and muffins available to enjoy in the café or paired with a takeaway coffee for those on the run.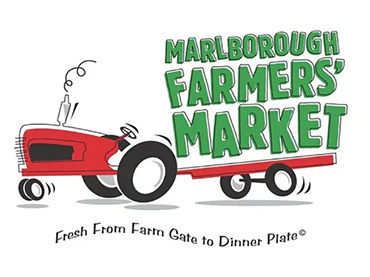 Marlborough Farmers' Market
Enjoy the taste of the freshest seasonal fruit, vegetables and produce that Marlborough has to offer. Our farmers' market is full of locally grown and sourced food, sold by the producer. Know that the meat, eggs and cheese you purchase comes from animals that have been treated humanely. Every Sunday between 9am-12pm at the A&P Showgrounds.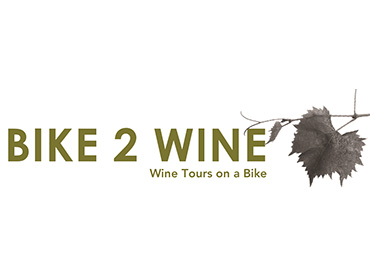 Bike 2 Wine Tours
Wine tours on a bike! From our centralised location you will find over 20 cellar doors for your tasting experience within a 5km radius of our base in Wilson Street, Renwick.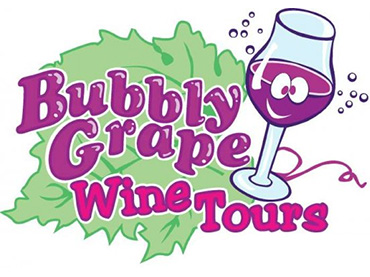 Bubbly Grape Wine Tours
Join our small respected Bubbly Team with hosts as "Effervescent as Champagne" for a fun Marlborough wine tour around the local wineries, tasting their delicious, internationally recognised wines. We look forward to DRIVING YOU TO DRINK!!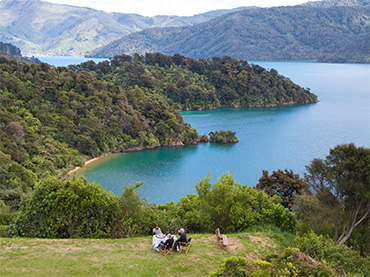 Marlborough Scenic & Wilderness Tours
Take in the rolling hills and sprawling vineyards as we head off into the wilderness. Experience stunning views and encounters with various wild deer and pigs on privately owned High Country Stations. Explore wineries and boutique family run cellar doors, alongside a local who knows the history and secrets that this region has to offer.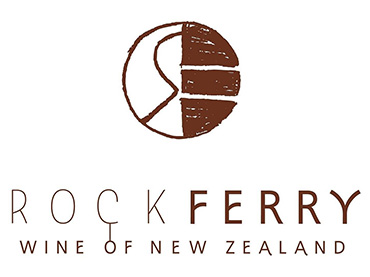 Rock Ferry Cellar Door & Café
Wines of New Zealand made with fruit from our organic vineyards in Marlborough and Central Otago. Visit us for a wine tasting, share a seasonal food platter featuring house-made and local products, or just relax and chill with a glass of your favourite Rock Ferry wine. Our experienced cellar door hosts will guide you through our wine ranges and tell our stories.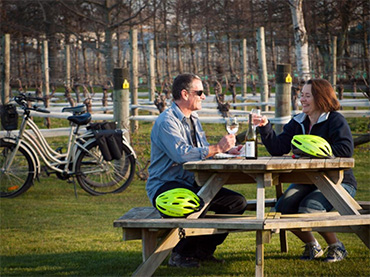 Wine Tours by Bike
Time to explore and discover, taste and indulge all whilst biking your way around Marlborough's wineries and Renwick's boutique cellar doors. Starting from our base in Renwick (12km from Blenheim), you are going to find yourselves right at the heart of Marlborough wine country with at least 14 boutique cellar doors, many located beautifully close to us, easily reached via flat roads and along safe bike-paths. Your first tasting could be within 2 minutes of getting on your bicycle.